Visual Exploration &
Development
– Color.
Personal
2021
Graphic Design
Experimental
Conceptual
---
Visual Exploration & Development – Color is intended to be an experimental approach to colors within the known design principles. Each piece follows a hierarchical structure: simplicity in its original form leads to a complex surface structure.

---
– 2 –
These works are characterized by a bold and strong color palette that is not too intrusive. In addition to classic color harmonies, I consciously experimented with new combinations. However, many tend to follow the triad, complementary or even monochromatic approach. To counterbalance the saturated colors, the original forms have been broken down into simple shapes.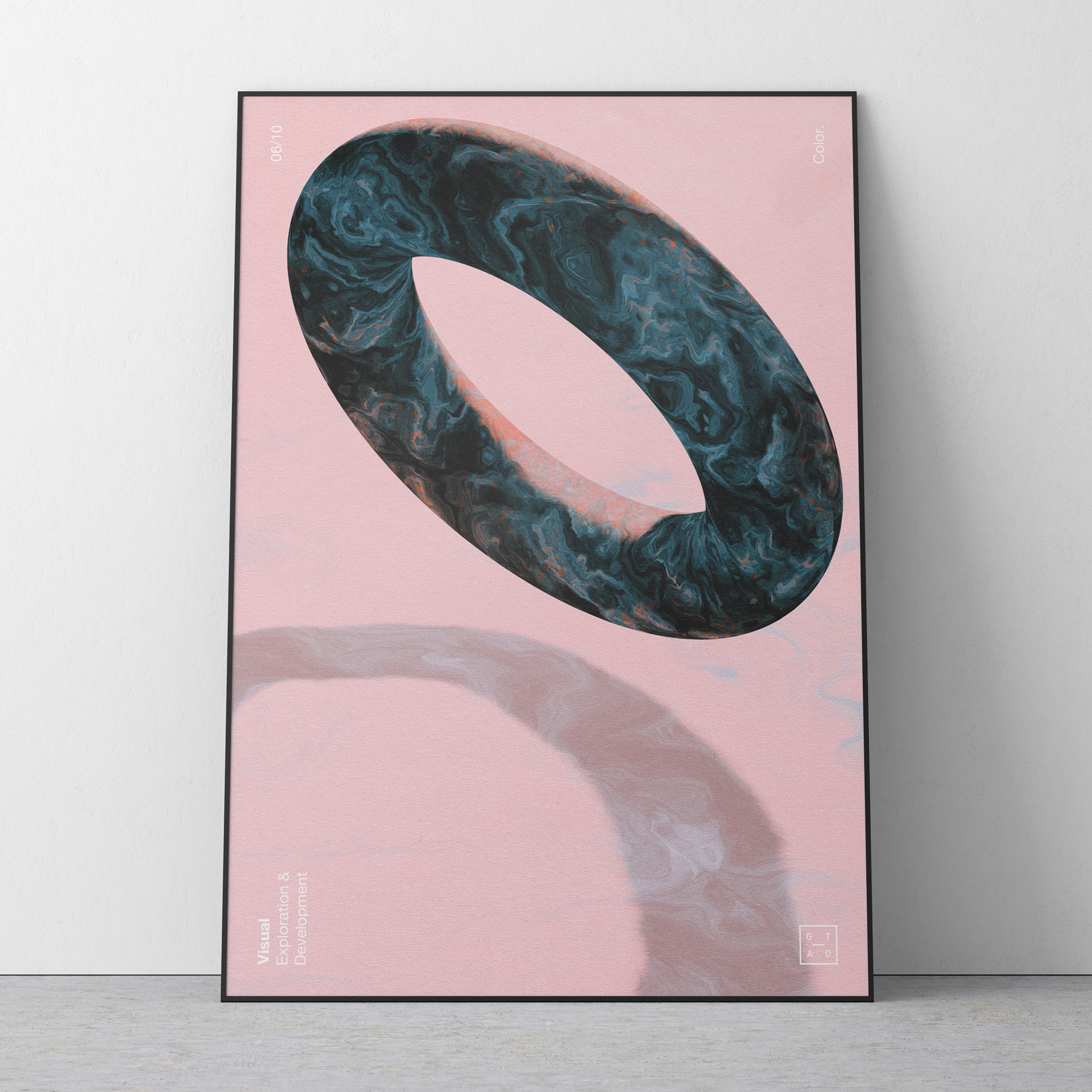 I am currently looking for a sustainable manufacturer of high quality printed posters. If you're interested in a piece, enter your email below. As soon as the posters are available, I will inform you. And no worries... I will not spam you with any other related stuff.

Put me on the list (valid email):

---